<!- box:side-1 -->
Parents
Montague Safe Reopening Plan Final (pdf)
Media Consent and Release (pdf)
Gifted and Talented Program
Assessment Notification (2020-21) (pdf)
Covid-19 Daily Screening Forms
Realtime Parent Portal
NJSLA Testing Results 2018-2019 comparison (pdf)
PRISE (pdf)
Newsletter
Title I Information
District Calendars
ESL Information
Lunch Information
New Montague PTA Page
Parent - Student Handbook
QSAC Report (pdf)
Registration Forms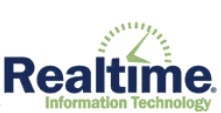 The gateway to your child's online grade portal. You can view your child's grades, comments from the teachers, and more. Click here to get started.
<!- box:list -->
      •  Realtime Parent Portal
      •  Parent - Student Handbook
      •  Calendars
The gateway to your child's school lunch account. You can make deposits into his/her Point of Sale account, or simply view the account activity.
Click here to get started.
<!- box:list -->
      •  PaySchools Account Setup Information (pdf)
      •  Montague School Lunch Menus
      •  PaySchools Central
Project Self-Sufficiency provides services for all types of families in the New Jersey counties of Sussex, Warren and Hunterdon. Most services are free and many are open to the public. Click here for more information.

Head Start offers no cost preschool for income eligible children ages 3-5 years old from Montague. Applications for the 2013-2014 program year are being accepted now. Call 973-875-8565 for more information. Breakfast and lunch are provided. Full and half day classes are available.